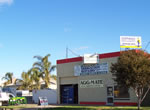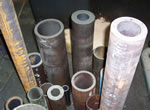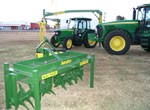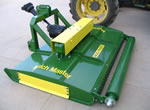 Mildura Irrigation Repairs, the manufacturers of AGG-MATE Machinery have been servicing the Mildura Region since 1994.
Originally starting out in the manufacture of Mick Craft aluminium boats, Mildura Irigation Repairs have branched out into repairing and installing pumps, stainless steel filters and pipework as well as machining and general engineering.
Mildura Irrigation repairs now have 9 staff and are stockists of Orrange Pumps, Hardy Spicer hose and fittings and various brands of hydraulic motors, pumps and valves. Mildura Irrigation Repairs are now also the dealers for Isan water sanitisation systems in the Sunraysia and Riverland regions.
Mildura Irrigation Repairs firs AGG-MATE product was the dried fruit harvester for Shaw Trellis, and has gone on to produce a number of useful horticultural and agrigultural machines.